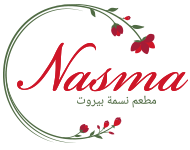 Contact information:
LOCATION
Social:
Nasma
Nasma offers a blend of exquisite Lebanese delicacies, using fresh ingredients only.
Ingredients are of premium quality, supplied from various Lebanese villages. Food is light and healthy with no excessive use of fat, cooked with love and patience.
Nasma offers an exceptional service to its clientele, in a cozy and welcoming ambiance, where tradition is once again refreshed with a contemporary twist.