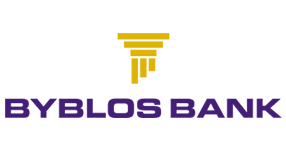 Contact information:
Website:
LOCATION
Social:
BYBLOS BANK
At Byblos Bank, "Your Bank For Life" is more than just a marketing slogan. It's a philosophy that shapes everything we do for you.
We have built everything we are on the experiences of all your yesterdays, the beliefs and concerns you've carried with you, and the milestones that have brought you where you are today. We continue to grow by catering to your present reality – the simple things in life, the harder moments, and the promise that every minute holds. We evolve by addressing the dreams you have for tomorrow, your future, everything you've worked so hard for, and all the discoveries that await you. Understanding what matters most to you gives us purpose and is at the heart of what we do every single day.
We believe in providing real banking for real life, and we achieve this by always remaining true to our values:
Integrity
Performance
Customer Focus
Teamwork