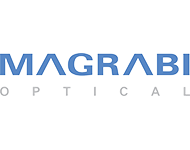 Contact information:
Website:
LOCATION
Social:
Magrabi Optical
The stores' modern look reflects the considerable effort invested to satisfy all clients' needs: from clear displays and customer service areas, to fully equipped eye care clinics and labs utilizing today's most technologically advanced ophthalmologist equipment.
The chain offers shoppers an unrivaled selection of the world's finest prescription spectacles and sunglasses, in addition to a range of exclusive brands such as Airlite, Sama and TEMPO.
Each store also features a wide range of high-quality ophthalmic lenses, highly advanced and fashionable contact lenses, and a large collection of accessories to fulfill every customer's needs.