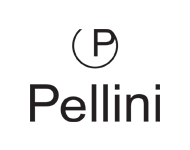 Contact information:
Website:
LOCATION
Social:
PELLINI
Established in 1975, today Pellini is one of the leaders in the premium, affordable luxury segment of the fashion market.
Operating about a dozen stores, the Pellini team designs, produces and distributes its own goods, mixing the traditional tailoring with the urban attitude and urge of the contemporary man. Focusing on the importance of quality, expert craftsmanship and attention to detail, Pellini continuously redefines trends and patterns.
As the label continues to expand, Pellini developed and implemented unparalleled service to its clientele, acquiring a signature move that defines its auspicious reputation. The brand covers an extensive product range consisting of classic-modern business wear, elegant and refined wedding apparel, casual wear, and shoes and accessories; a mix of genres to fit a man's occasion, habits, needs and most importantly, his wants.