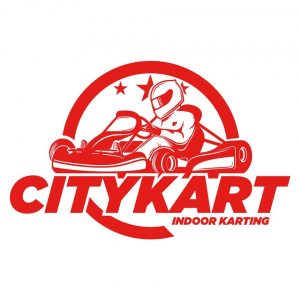 Contact information:
Website:
LOCATION
Social:
CITYKART
CityKart is an impressive 300m within a 3,500SQM indoor area. For your safety, helmets, and racing suits are provided to all, with a brief introduction to the rules and guidelines before every race. Each racer will be registered, and his/her track records posted on a leaderboard. Our CityKart attendants are always on standby to help you should you get stuck or need assistance.
To ensure you get the best possible CityKart racing experience, our Track Attendant will provide you with driving tips and hints such as the best line around the track and proper braking areas, to make your lap times faster!
We, at CityKart, are huge racing fanatics and are always up-to-date with the latest innovations in modern-day racing, that's why all our Karts are electric! With several key advantages over its gas-powered karts, like low environmental impact, the absence of noxious exhaust fumes, and superior performance, the CityKart experience is one not to be missed!
Our electric Karts have superb acceleration out of tight corners and are capable of delivering maximum torque instantaneously. And unlike a gas-powered kart, an electric go-kart can be programmed to a variety of pre-set speeds to accommodate guests of varying skill levels, including beginner, intermediate and advanced. Our electric Karts are also programmed for automatic speed reduction while in the pits and can be turned off remotely in the event of an emergency. At CityKart, we not only feel that the electric go-kart provides a more thrilling indoor karting experience, but a safer one as well!
If you are interested in planning a birthday party, team bonding sessions, or even bachelor parties among other special occasions, we'd love to have you! We're confident that once you experience the rush and excitement that our electric go-kart has to offer plus our wicked cool arcade games, you'll agree that electric Karts are the only way to go!
So, what are you waiting for?
Get your racing on!
Citykart opens from Tuesday till Sunday from 12:00 PM till 09:00 PM