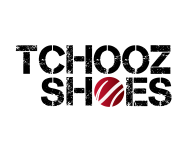 Contact information:
Website:
LOCATION
Social:
TSHOOZ SHOES
Established in 2001, Tchooz Shoes s.a.l. (pronounced Choose Shoes), started its journey of consistent growth year after year to become a leader in regional distribution and a pioneer in the Sports industry.
Our initial venture was to open a multi-brand store. From the beginning we have collaborated with international suppliers and have been appointed as exclusive agent of various branded sportswear.
Few years later, Tchooz Shoes became distributor of PUMA Dassler in Lebanon and Syria, and in 2004 it opened its 1st PUMA flagship store in Downtown. Today, we manage our own chain of 10 footwear, apparel, accessories and equipment retail shops in different districts including ABC MALLS, CITY MALL and CITY CENTER, as well as having more than 60 wholesale customers in the region, besides our own warehouses and wholesale showrooms.
Due to the gap in the Motorsport line within the Sports market and thru the company's big success in this field, Tchooz Shoes has continued to seek out new and interesting associates and is now offering at its stores new brands such as SALEWA , the most reliable brand for outdoor lovers, GOLA, the sport classic brand, CHIBA for sports gloves and lifting belts, and SIGMA, the professional sport watch for athletes.
Tchooz Shoes' activity expands from lifestyle and fitness outfits to professional and expert garments and equipment, reason for which Tchooz Shoes prides itself on having successfully blended sportswear and lifestyle with proficient kit to create one of the most targeted shop-in-shop stores in the region.
Tchooz Shoes has been associated with multiple awards including PUMA Distributor Award of year 2012.
Throughout our history we have developed expertise and built up good distribution channels in the region. We have always stayed true to our ethos of authenticity, integrity and ethics. Our good reputation in the Lebanese and the regional markets made us excel in this field.