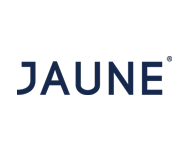 Contact information:
Website:
LOCATION
Social:
JAUNE
JAUNE designs and manufactures a whole range of men's clothing from formal to casual in addition to a wide collection of accessories.
The JAUNE total look is perfectly adapted to the urban life of today's modern men: the global generation of young entrepreneurs and
managers.
Attention to detail and strict quality control combined with high end materials and professional craftsmanship make an RJ item comfortable and easy to wear while expressing character and style.
Hence the JAUNE quality for which we've been famous throughout decades.