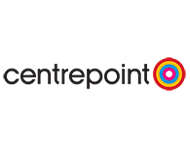 Contact information:
Website:
LOCATION
Social:
CENTREPOINT
The first Centrepoint store was launched in Kuwait in 2005. The concept has grown to become the largest non-food retailer with an aggregate retail footprint of 5 million square feet across Saudi Arabia, the UAE, Kuwait, Oman, Bahrain, Qatar, Egypt, Lebanon and Jordan.
Centrepoint outlet is a large format store retailing four great brands – Babyshop, Shoemart, Splash and Lifestyle. With an extensive collection that comprises high-street fashion clothing, accessories, stylish footwear, beauty and grooming products, baby and child essentials, home decor and everything in between, Centrepoint caters to the needs of the entire family as the ultimate shopping destination.